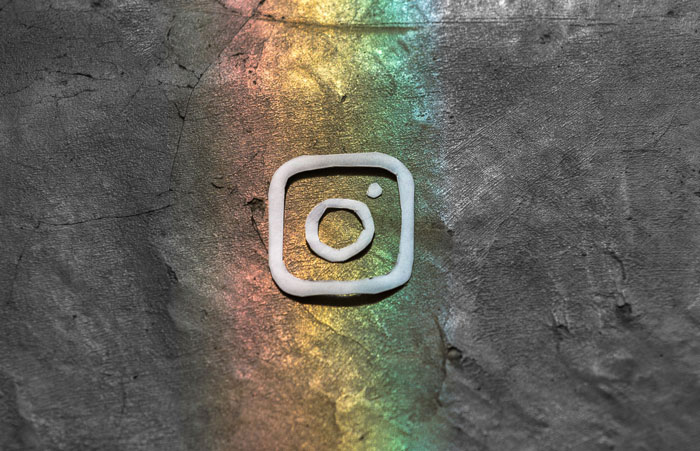 Like, follow, stories and IGTV– what's it all about?! Well I'm going to give you a brief look in how to make Instagram work for you and your business.
Isn't it just a pretty photo uploaded every so often? Well yes but there is a ton more strategy behind that one pretty shot. Depending on your product, your audience, your goals – you can certainly make Instagram work for your business.
Now I've been on Instagram since day dot – back in the good old days when there was a chronological feed (RIP) so hopefully I have a good insight into this particular social app and I can share this knowledge with you!
Currently, Instagram has 1bn monthly active users and 60% log in to the app daily! That's a huge potential number of people that could view your products and services.
But first let's to talk strategy on how to drive those people, and in particular your ideal clients to your profile.
Before you start posting you need to consider how you can be authentic with your brand and share a consistent message with your followers. My top tips for this are:
Decide your tone of voice. Are you speaking personally (first person, I… etc) or as your brand (third person, we etc)? Is your brand formal or informal? Innocent's socials being a great example of a super informal approach.
Your style of imagery. There are so many different types of themes you can choose from for your imagery – for example you could pick a highlight colour from your brand palette which appears in every post, you could alternate from light to dark images. Consistent style = Trustworthy brand.
Get engaged! You'd never walk into a party and shout 'hi everyone' and leave straight away, and expect everyone to like you or want to see you again! This is how Instagram works. Dedicate a bit of time each day – 10 mins should suffice – to interact with accounts your follow, like photos, comment on them and you'll soon see your own posts becoming more interacted with.
Plan ahead. I personally find planning my posts month by month extremely helpful! Look ahead to what is happening for your business and around you in the near future and you'll get lots of inspiration of what to post.
Post only your best work. With so much competition out there, don't post just for the shake of posting. You need to portray your business in it's best light. If you're stuck and struggling for a caption or photo, don't force it. It's better to accept that and not post at all and it keeps Instagram fun rather than a chore!
So there you have it, our top tips to start reaping the rewards of Instagram for your business. It really is a great (and free!) marketing tool that if you get right, it can really boost your business and grab the attention of your potential customers.
If you like what you hear, and to follow our tips, we'd love to share more with you!

We'd love to help you with your Instagram or even any social media channel, just give us a call on 01737 226600 or send us a message!