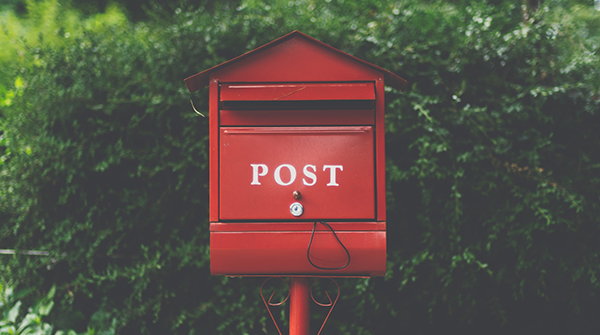 Are you considering switching to a fully digital newsletter to send to your clients? Well, why the heck not, it's a lot cheaper! Which is true, but at what cost?
It's 2019, and just about everything is readily available in the palm of your hand – your bank balance, your current read, your next Uber are all just a swipe and a tap away. So why not make your newsletters fully digital too? Well, that's just the thing, sometimes the digital world can be a bit too much and to be honest, sometimes we need a break from the glare of our screens.
*News flash* Print is not dead.
It may have been dying a few years ago but marketeers are now revisiting this old trick of the trade to reach out to their customers and be noticed by potential clients.
Stand out from the crowd.
We don't mean that you should stop sending email marketing by any means, but just find a happy medium that suits you and your business.
So let's take a look at the pros and cons of email newsletters and printed newsletters.
The pros of sending emails are:
They can be cheap to send to a large audience
You can target niche audiences with different needs
They can be sent frequently with easy to update content
They are easy to reply to
It is convenient
And, the cons:
At a click of a button, the receiver can unsubscribe
They can be ignored/deleted
It may not even reach your customer's inbox and land in spam
Everyone's at it.
Next up – the pros of sending a print newsletter:
Highly likely to be picked up and read, or kept for later to read
More interaction
Showing customers and potential client your consideration of sending a physical item and going the extra mile
A chance send more in-depth information, which is easier to read, compared to on screen. This could be an annual report or an annual magazine.
And not forgetting – the cons:
More expensive
More timely to organise
Sent less often than email
Neither avenue works better than the other, so a mixture of digital and print is the ideal situation to market to your clients.
But as with everything, getting the perfect strategy that works for you is where you will succeed.
For example, you could send a weekly email to your clients – and every so often you could tell them to keep an eye on the post for your exclusive offer. This will then get your customers eager and also it will get potential clients to sign up to receive your print newsletters too. Then simply send out your printed newsletter every quarter or so with your offer and reap the rewards!
Now you like the idea, but where do you start? That's where we come in! We'd love to help strategise your marketing campaigns, however big or small, we're here to help you tailor your content to suit your clients. Just give us a call on 01737 226600 or send us a message.
Did you enjoyed this blog?
Subscribe now so you don't miss a post!