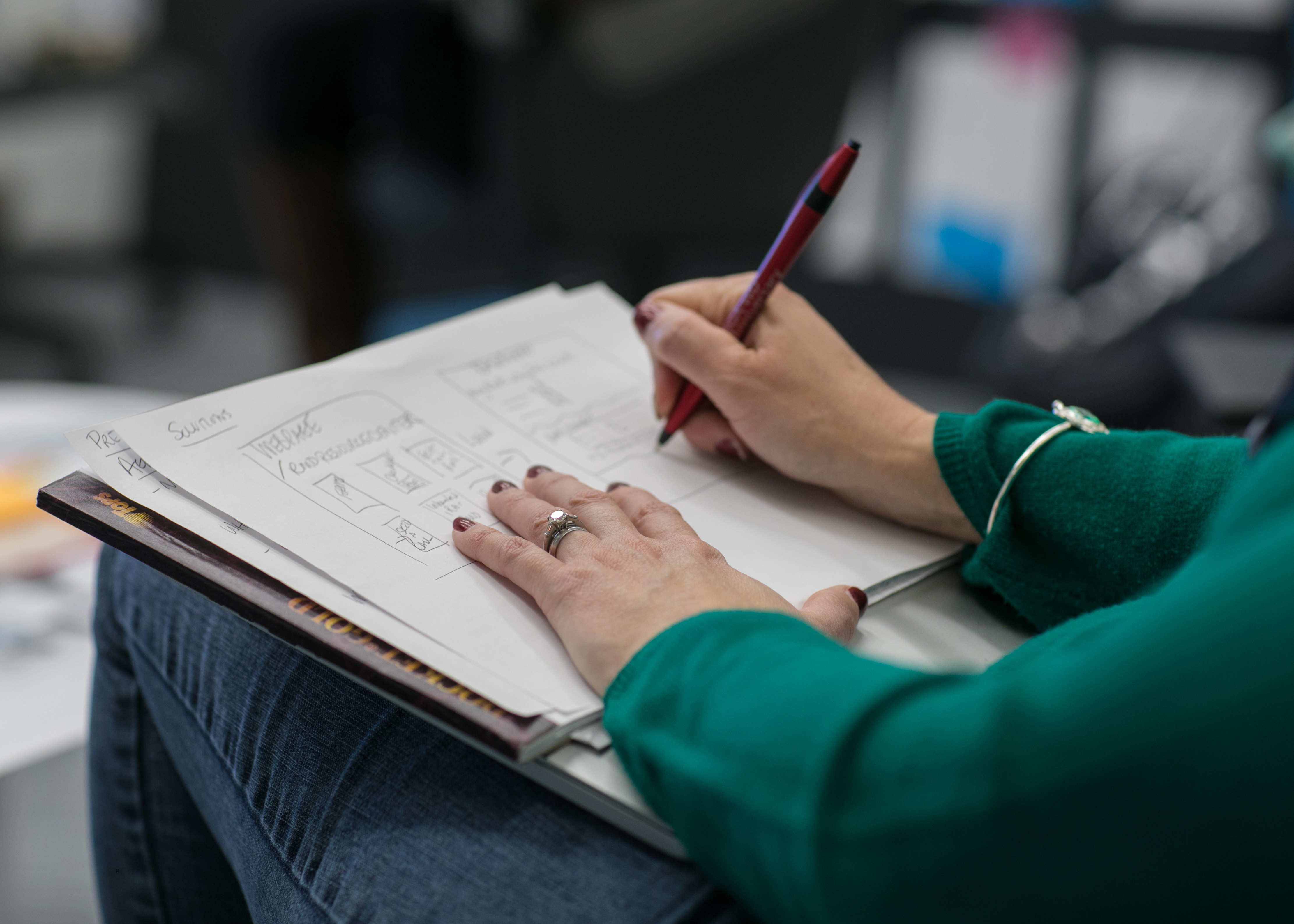 Creating a new website can be an overwhelming thought. With today's advanced technology there are so many decisions to make and so many things to consider. Different platforms, requirements, design styles, functionalities, we know it can be a minefield out there!
So before you choose the agency you want to work with (subtle sales pitch coming…: we would love to have you as a client!) here is some advice that will hopefully prepare you best so you know what to expect but also what you should do in order to make the process run smoothly and with no surprises.
Write your design brief.
What is your business, your USP, your ideal customers and your requirements.
It doesn't have to be perfect, but the more detail you put into it the easier will be for the design team to work on your site and understand your business. Remember, you are the closest person to what you do and you are your own subject matter expert. Make sure you share your knowledge about your business with the team. This can easily be done with a discovery session.

Write down a rough sitemap
What pages you think you will need on your site. This might change after your discovery session to less or more, but having a rough guide of what you are thinking from the beginning can be really helpful. For example: Home page, Services, About, Products, Contact etc…

Do your competitors research.
Knowing what is out there in your field is very important, so before you meet with your chosen agency, make sure you have a list of your competitors.

Show what you like but MOST importantly what you don't like.
You might not be the creative type, and you might want to rely on designers for advice on this. However you can give designers a great head start by simply eliminating the things you really don't like. This can be a design style, some functionalities (for example we had a client that really didn't want 'things to jump around on the screen' ie animations), colours or photography. Anything you can think of.

Your copy
More often than not we have clients that want to write their own content on their website. We strongly advise (unless you are a copywriter) to use a professional copywriter, which most agencies will have. This will not only speed up the process, but your website will have exactly the tone of voice you need to attract your ideal customers and also it will contain all these very important keywords you need for strong SEO (to help your website google ranking). You can then concentrate on running your business instead of writing content.

Photography
If you want to use your own photography for your business or products, it is worth investing into hiring a professional photographer. We have seen so many fabulously built websites being instantly downgraded by bad photography. Your agency will be able to advise you on this.

Have a realistic timeframe
Designing and building a website depending on the size and the complexity of it, can be a really lengthy process. If you are prepared with all the above this can definitely speed things up but have a discussion with your agency in advance to make sure you are clear about timeframes.
We hope you find these tips useful! Designing your new website should be and can be a very exciting and an interesting creative process (even for the non creatives!) Knowing how to be prepared and have clarity on what you need to be doing prior to starting, will make this process faster and easier for everyone involved.
IF YOU LIKE TO FOLLOW OUR TIPS…

…please use the form below to subscribe on our monthly newsletter, we'd love to share more with you! We'd love to help you with your website, new projects makes our heart skip a beat! Just give us a call on 01737 226600 or get in touch today to arrange a free chat about all things websites!
Did you enjoyed this blog?
Subscribe now so you don't miss a post!