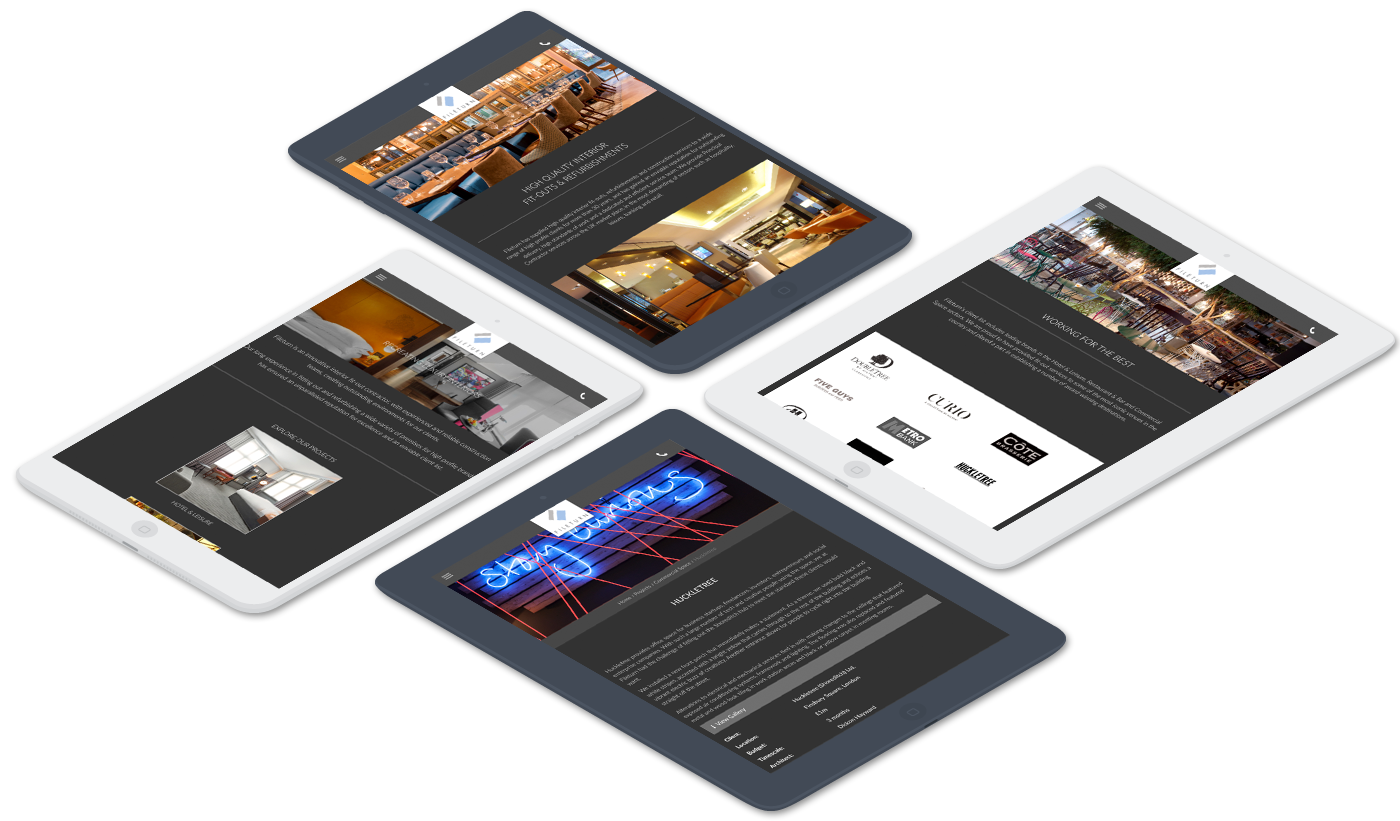 Fileturn deliver exceptional fit-outs and interiors for Hotels, Restaurants and commercial spaces.
Fileturn's SEO and Marketing plan carries out four main aims and runs over a six month timeframe focusing on:
Creating and sustaining social media presence
Refining existing online profiles
Writing regular news articles and commenting topically on key highlights in the industry
Publishing editorial content in both industry and local news
Our goal is to establish an assured brand voice for Fileturn by collecting and curating content which makes them stand apart from their competitors, through engaging articles, blog posts and comments.
Review after a six-month period to further refine and realign the strategy and action plan.
Prior to the marketing strategy, we worked with Fileturn to update and review the content of their website and restyle the look and feel to be more sophisticated and visually appealing.
View full project